Your brand is the face of your company. Well designed or not, it says something about you and your product. We want to make sure people love what you're saying and get what your message is loud and clear, no matter where they encounter your brand.
In our nearly twenty years of business, we've built a portfolio of literally thousands of designs! Our range is extensive—spanning from the basic business card to the corporate brand report. Whether you need a logo for a small start-up or an entire display campaign, we're here to help.
We've worked with farmers and dairy producers to build some of our favorite local brands. We've designed extensive rack card systems for care provider networks. We've even designed New York maple syrup and honey labels for sale in upscale Chinese supermarkets. Our talented team of designers, layout artists, copywriters, and other species of creative minds are ready to tackle any and all design challenges that you run into. We're excited to help, so let's get started!
Our team of professional graphic artists create beautiful, long lasting logos, offering multiple revisions and affordable packages.
All of the building blocks necessary for consistent and recognizable branding- laid out with easy-to-follow brand guidelines.
Print is not dead—not yet at least! We take care of the sizing, design, and placement, and you get a single simple itemized bill.
Print is not dead—not yet at least! We take care of the sizing, design, and placement, and you get a single simple itemized bill.
We offer low cost business cards with great designs. We can also makes something custom shaped out of a wide selection of paper stock. 
Equip your sales force with bold and informative sales literature, customized to hit every customer touchpoint.
Sometimes it's the little things that count. Point of purchase materials can be the "selling" point, winning over a customer.
We make custom labels designs and label ordering for your next project. We offer all shapes and sizes including food grade labels.
From hanging signs to carved wood business signs, from posters to window cling—The Ad Group has your signage needs covered.
Billboards and outdoor signage have seen a resurgence in recent years. We'll help you get your message up in lights, literally.
Enhance your company vehicle or commercial gleet with custom designed vinyl graphic decals or vinyl wrap services.
Our expert team of layout artists and graphic designer can create and source all kinds of brochures, rack cards, and collateral.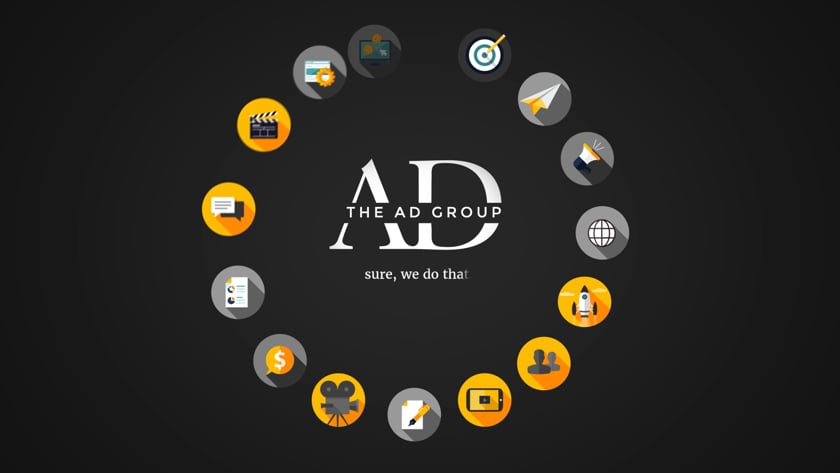 Well, at least not entirely. While it's true that newspapers have decreased in their reach and relevancy for most demographics, graphic design and print collateral are still going strong. In fact, with the increased focus on customer service and product education, we've seen an increase in collateral and design requests. You may get the news on your phone, but there's a lot more to the print industry than just the local paper.
The Top 5 Myths of Graphic Design
MYTH #1
MYTH #2
MYTH #3
MYTH #4
MYTH #5
MYTH #1
ANYONE CAN BE A GRAPHIC DESIGNER
Warning: This list may seem snarky, self-entitled, or just plain whiney. I promise it's not meant to be. We absolutely love our jobs; we live and breathe design and wouldn't have it any other way. That being said, it can be helpful to see things from the other side. As a client, we know you need to keep your costs low, you want a return on your investment, and you want everything to look great. We do too! But here's a few things you might not know about graphic designers:
Not everyone is a graphic designer. Being a graphic designer requires dedication and a lot of effort to learn and master the necessary skills for the job. It takes patience, attention to detail, knowledge of print and production processes for a variety of media. It requires a commitment to continual learning, both in the world of design, and the industry trends of our clients. This combination of earned experience and fresh eyes are what makes a great graphic designer so valuable, yet rare.
Working with a graphic designer is a partnership; a game of give and take. Sometimes we hit it out of the park on the first try, but every once in a while it takes a few practice swings. No one knows your product better than you do, so part of our job is to help you communicate your value to us. The more open our communication, the easier it is to take your vision and craft it into something extraordinary; it's what we love doing. Want to make something together?
MYTH #2
MYTH #3
MYTH #4
MYTH #5